Tirocini al PCA's International Bureau e all'International Council for Commercial Arbitration (ICCA) a The Hague.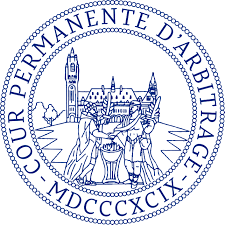 Gli stage offerti dalla Permanent Court of Arbitration (PCA) e dall'International Council for Commercial Arbitration (ICCA) sono rivolti a studenti all'ultimo anno di giurisprudenza e neolaureati che desiderano acquisire esperienza presso un istituto di arbitrato internazionale. E' richiesta una conoscenza fluente del francese o dell'inglese. Non è necessaria una specializzazione nella risoluzione delle controversie internazionali o nel diritto internazionale pubblico, ma i candidati dovranno dimostrare un interesse in questi campi. I tirocini non sono retribuiti.
Gli stage hanno una durata di tre mesi e iniziano nei mesi di gennaio, aprile, luglio e ottobre. Attualmente sono aperte le candidature per i tirocini che inizieranno nel mese di aprile 2024.
Puoi inviare la tua candidatura fino al 1 dicembre 2023.
Maggiori info sul sito del PCA.